The thunder of hooves, the roar of the crowd, the excitement and passion of race day – you're in horse country now.
The relationship between horses and the land and people of Tipperary stretches back more than 2,000 years. It is an integral part of the rich culture, history and heritage of the county.
If you love to watch horse racing, enjoy horse riding, would like to learn or even if you are just captivated by the beautiful sight of a gathering of horses in a country meadow on a still evening, then you have come to the right place.
In the saddle, equestrian options include show-jumping, dressage, point-to-point, cross-country, and pony trekking.
Out of the saddle, you'll be able to experience the thrill of the races, see some of Ireland's finest horses up close and personal, and discover how Tipperary has become such a successful centre for horse racing. The county is home to some of the world's most famous racehorses and the base for many of Ireland's most successful jockeys and trainers. Horse racing and thoroughbred horse breeding is indeed serious business in these parts.
For racehorse fans, a trip to Coolmore Stud is definitely one for the bucket list. The famous Fethard stud farm – the world's biggest and best thoroughbred breeding operation – is home to the finest stallions on the planet.
These exquisite examples of equine perfection, Galileo and Gleneagles to name but two, can command fees of €250,000 each time they cover a mare. And they have no shortage of takers.
Normally, the 7,000-acre Co Tipperary breeding hub is strictly off-limits to the public, but Coolmore has started admitting a limited number of visitors through its gates during the summer months as part of a novel link-up with the nearby Fethard Horse Country Experience.
The tour of Coolmore is one of many treats on offer for visitors to the Fethard Horse Country Experience.  The state-of-the-art museum was opened by famous composer and local Fethard resident Andrew Lloyd Webber in 2017, and it celebrates the area's remarkable dominance of global horse racing.
Not only does it have the world's top stud farm in Coolmore, but it is also home to the Ballydoyle Racing Stable, acknowledged by racing experts as the finest horse training establishment anywhere.
The legendary trainer Vincent O'Brien and his unrelated namesake Aidan O'Brien have sent out an endless stream of horses from this Rosegreen base to win every major race worth winning in Ireland, Britain, Europe, the USA, Australia, and Asia, smashing records for the number of Grade One winners in the process.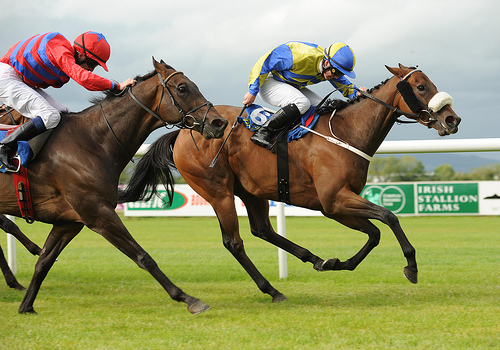 Given that there is often more than €100m worth of thoroughbred horses in their luxury stables, Ballydoyle is not open for visitors but there are numerous pieces from this remarkable stable on display at the Fethard Horse Country Experience.
Aidan's son Joseph – himself a brilliant and successful trainer – has put his 2017 Melbourne Cup on show at the museum, while another local trainer, Michael 'Mouse' Morris, gifted his 2006 Cheltenham Gold Cup to the volunteer-run museum.
A stunning exhibit not to be missed is the skeleton of Sadler's Wells, one of the most successful stallions in racing history and the horse that did most to establish Coolmore Stud as a world-famous breeding facility.
As well as being home to hundreds of trainers and horse breeders, there are also three racetracks in Co Tipperary – in Clonmel, Thurles and Tipperary town. Horse racing takes place throughout the year but is at its busiest at the height of the summer, and a day or evening at the races is a unique and thrilling experience for all the family.
For those who are keen to get in the saddle themselves, Tipperary has an extensive range of equestrian centres offers tuition and trekking, and an opportunity to see some of Ireland's finest horses up close and personal. Click here
Further information:
Advance booking for Coolmore Stud tour, email enquiries@fhcexperience.ie. Tel: + 353 52 613 0439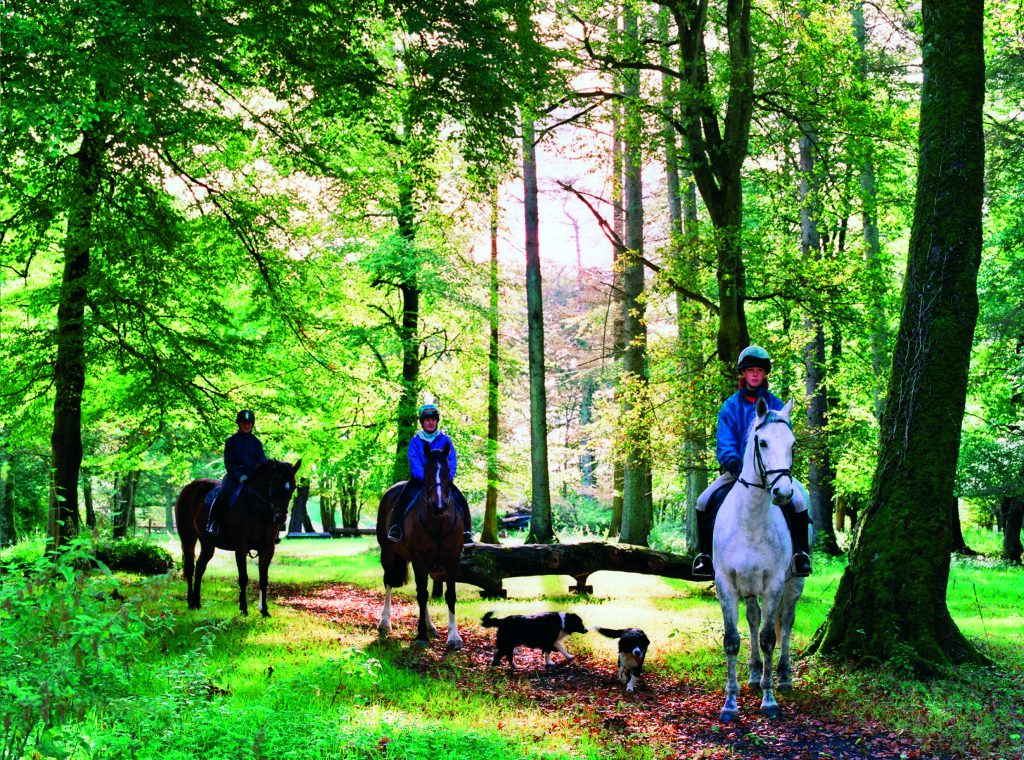 Tipperary Racecourse is the home of racing in Tipperary
Racing from April to October Tipperary hosts both Flat and National Hunt racing throughout their season with it culminating in Super Sunday where punters are treated to both graded Flat and National Hunt racing.
For details on events click here