Lough Derg Blueway Experience
Connect with nature on Lough Derg Blueway. Bordered by the beautiful and dramatic countryside of counties Tipperary, Clare and Galway, the Lough Derg lakeshore is dotted with picturesque towns, villages, and rural communities which offer the opportunity of exhilarating activities, wonderful adventures and memories that will last a lifetime.
Hire a boat or kayak and explore the crystal clear Blueway water trails, stride by boot or bicycle along the land trails, experience unique culture and ancient heritage, before savouring exceptional cuisine made from superb local produce in authentic Irish restaurants and pubs.
Whatever you choose, Lough Derg Blueway is yours to enjoy, and is a great way to uncover the beauty of Ireland's Hidden Heartlands.
Your journey starts in historic Lorrha. This small village was once a centre of education and religious life in lreland and boasts a number of fascinating heritage sites. Visit the ruins of St Ruadhan's Abbey, Augustinian Abbey and Dominican Abbey Lorrha, three ancient monasteries dating from the 11th, 12th and 13th centuries respectively. There's also Lackeen Castle 3km east of the village. It was at Lackeen Castle that the Lorrha Missal – an illuminated manuscript written in Latin and Gaelic in the late 8th or early 9th Century – was found more than 100 years ago.
Before you set off, however, make sure to pop into the Lorrha Community Hub and coffee shop in the local community centre. There'll be a warm welcome waiting for you and lots of information about the local heritage sites, genealogy and community tours.
Nearby is the pretty village of Terryglass, where the mighty River Shannon meets Lough Derg. A good spot for lunch, Terryglass is also home to a lively arts and crafts scene and you can find out how to create something new and unique from old furniture or objects at a demonstration and workshop by Revived and Retro.
Heading south, you have a choice of activities in the afternoon. Lough Derg Water Sports offers canoe and kayaking trips and tours at Kilgarvan Quay in Brockagh. Further down the road, the lakeside village of Dromineer has a 10th-century parish church, although younger members of the group might prefer to head for Aqua Splash Water Park. Home to Ireland's largest floating aqua park and playground, there's also stand-up paddleboarding, kayaking and banana boats available for hire.
Anglers can avail of the fishing equipment hire and guide service of Irish Fishing Tours in the nearby picturesque harbour village of Garrykennedy.
For those who prefer to keep their feet dry, there are many excellent cycling and walking routes nearby. The Graves of the Leinster Men are the starting point of a 6km heather-strewn looped trail that, at the summit of Tountinna, rewards walkers with breath-taking views over the whole of Lough Derg.
For cyclists, Loop 2 of the North Tipperary Cycle Network provides a 30km cycle trail along quiet public roads through Portroe, Castlelough and Garrykennedy. Suitable for all bike types, there are stunning lakeshore panoramas.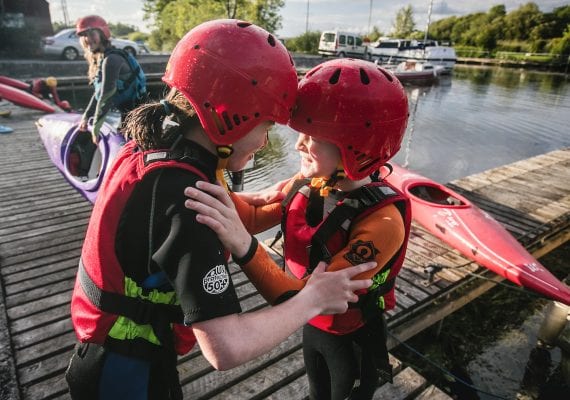 For a unique dining experience in the evening, head back to Kilgarven Quay and the award-winning Brocka on the Water, a renowned family-run restaurant in an idyllic setting.
Alternatively, make the short drive inland to Nenagh, where you'll find accommodation like the Abbey Court Hotel and Willowbrook B&B to suit all budgets and an extensive selection of bars and restaurants offering fine food made with great local produce and the sort of relaxing atmosphere you find in towns where people appreciate a quieter pace of life. Try the Peppermill restaurant and wine bar in the centre of town for good value, quality meat and seafood dishes.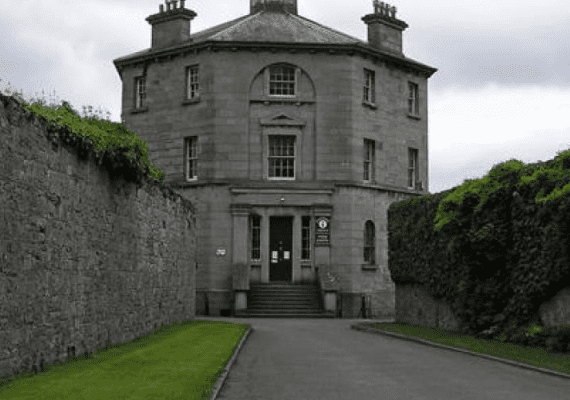 You've a busy day ahead so make sure to finish every scrap of your delicious Tipperary Breakfast at your accommodation!
First stop is Nenagh Castle and its epic 100-foot tower, complete with 101 steps to the top. Built by Theobald Walter, the first of the Butlers of Ormond, it has overlooked Nenagh since 1200. Take a guided tour and learn about the earls, barons, rebels, tyrants and arsonists who have made an indelible mark on this castle during its turbulent history.
If you're looking to trace ancestors from this part of Ireland, the North Tipperary Genealogy Centre has professional genealogists who can help you search through local records. The centre is located in the Governor's House of the old Gaol. The tours of the Gaol are great – and depending on what the genealogists turn up, you might even happen upon a cell where one of your ancestors once 'lived'!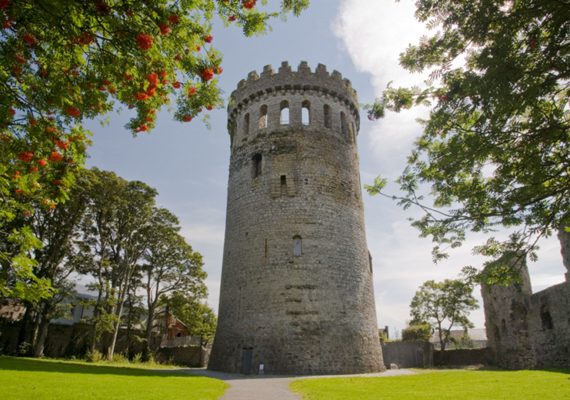 Ballina & Killaloe – daytime
Head for the southern end of Lough Derg and the picturesque 'twin towns' of Ballina and Killaloe, which straddle the Co Tipperary and Co Clare border and are linked by an elegant 18th-century bridge.
The list of things to do here is vast, from walking to water sports, angling, sailing, cruising, spotting wildlife to simply watching local comings and goings while sipping a cuppa at a lakeside café. Take a lesson in sailing, kayaking, canoeing at the University of Limerick Adventure Centre, or savour the gorgeous scenery and natural charm of the lake with Killaloe River Cruises.
You can also explore the charming heritage towns themselves. Killaloe, birthplace of the High King Brian Boru and once the 'Capital of Ireland', is a network of charming narrow streets, flanked by old shops and houses, that climb up the steep hillside and look down over the 13th-century St Flannan's Cathedral. Take a Guided Walking Tour and learn the stories of Ború, whose fortress Kincora overlooked the town. Cross the bridge for the idyllic Ballina Riverside Walk, a 2km round trip which passes picnic areas, an outdoor swimming pool, and a playground, and offers great views of the river.
Ballina & Killaloe – evening
Ballina and Killaloe come alive in the evenings as locals and visitors create a lively atmosphere throughout the twin towns' first-class selection of pubs, cafes, and restaurants.
Many of these line the shorefront, while those who venture back from the river are rewarded with hidden gems in the form of wonderful boutiques, bakeries, artisan shops and galleries.
The options for casual or fine dining are bountiful, while the pubs are sure to be serving up the craic and some toe-tapping traditional music. Have a great meal, a drink or two and relax.
There's a great range of accommodation in Ballina Killaloe, including the Lakeside Hotel & Leisure Centre, which has an 18-metre swimming pool and a 40-metre slide providing extra thrills and spills. Visit the Tourist Information Office for details.
Additional information:
• Lough Derg Blueway
• Ireland's Hidden Heartlands