3 days in and around Cashel
Immerse yourself in the charming town of Cashel nestled in the Golden Vales. This unique spot boasts some of the most spectacular tourist destinations on our lovely Emerald Isle.
Take a guided tour of the town, walk the High King's Loop, visit Ormond Castle, go for a leisurely cycle, marvel at Cahir Castle and the Swiss Cottage, enjoy delicious grub in Mikey's Beer Garden and Chez Hanz… to name but a few!
It's time to savour the awe-inspiring moments captured by getting out there and engaging in familiar and new experiences
Morning
Arrive to Bailey's early in the day and drop off your bags, get your caffeine-fix for the day and you'll be ready to go. A great way to get your bearings of the area is to head off on a private walking tour, organised by the hotel. The guide will speak in depth about the history of the town and the Rock of Cashel and give insider tips along the way. 
From there, stroll down Bothar na Marbh to Hore Abbey. Be sure to have your camera/phone to hand because there will be some stunning spots, perfect for selfie opportunities. 
Then it's back to Bailey's for an early check-in to the beautiful penthouse suite.
Order room service and sit in your home-away-from-home savouring the spectacular views of the Rock from your suite. 
Afternoon
Head out to walk the High King's Loop, there's plenty of eye candy along the way, take mental snapshots as you stroll and enjoy each moment – the views are really spectacular. 
When you're all walked-out, grab an ice cream from Grogan's Ice cream parlour or a coffee Joe Ahern's coffee bar. 
Make your way back to the hotel to relax in the double Jacuzzi bath before dinner in the Cellar bar where you can meet the owner and the locals for a pint! Sounds like a pretty sweet evening to us.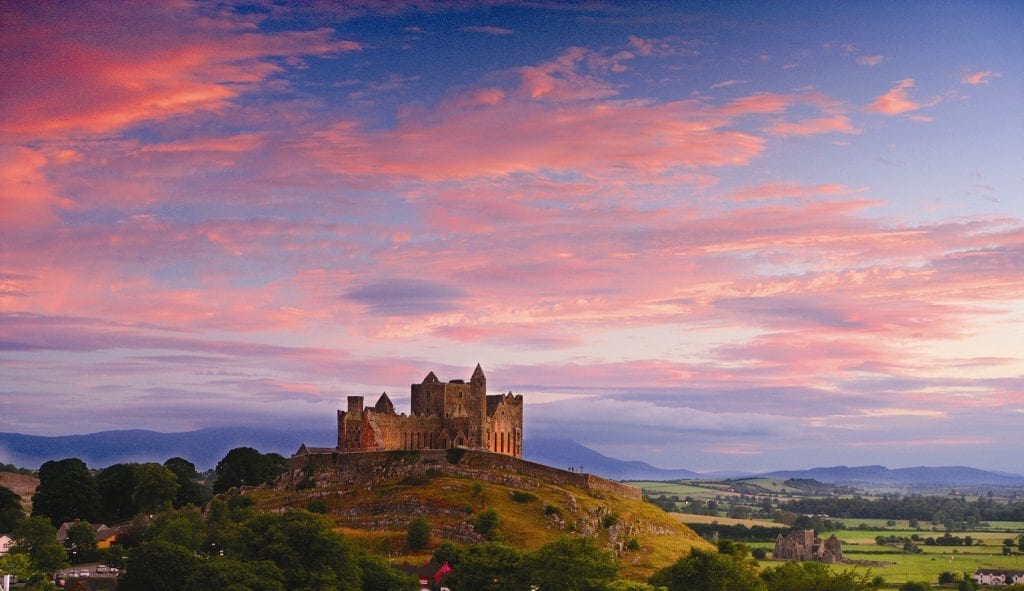 Morning
Up and at 'em for day two! Drive to Carrick on Suir to see Ormond Castle which is part of the Butler Trail. This castle is steeped in history and the informative guides will have you enthralled by stories of times past. 
Next up, time for some exercise. Hire bikes from Tom Tracey and cycle the Blueway to Clonmel, this trail is simply stunning and if the weather is on your side it's sure to be an activity hard to forget! 
When you're feeling peckish, stop off at Hotel Minella located conveniently right on the Blueway for lunch. 
Afternoon
Time to check out  Cahir Castle and Swiss Cottage. Top tip: It's a very pretty walk between the two if energy levels are up to it. 
And now relax in your suite, sipping a glass of wine before a chilled-out dinner in the hotel restaurant with friendly staff to look after you. Everything is easy in Tipperary…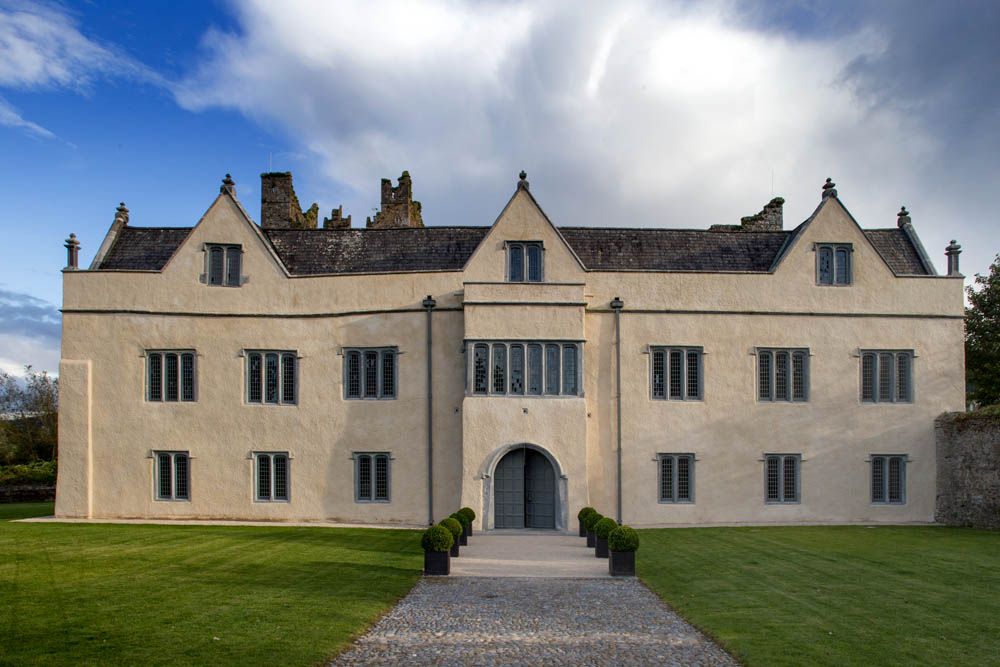 Morning
Treat yourself to a lie in and breakfast sent to your room. Enjoy fluffy buttermilk pancakes while marveling at that sensational view again.
Now for a leisurely stroll and window shopping in town. Stop in at the Kilkenny shop and Rossa Pottery located on typical Irish small town street-scapes, you might come across some must-buys! Fun Fact – Did you know Rossa is the oldest family made pottery in the country?
Make your way to Mikey's Beer garden for lunch, we recommend the egg and avocado smash, simply divine. 
Afternoon
Now to see some more sights! If you like old Irish ruins, Dominic's Abbey is the place for you. This abbey is a real treasure and testament of medieval monastic life. 
After greatly expanding upon your knowledge of Irish history, you're sure to have worked up an appetite. It's time for dinner at Chez Hans. This modern European restaurant is truly spectacular; You will be sitting in a converted Victorian Gothic church and consuming the best that fine dining has to offer… sounds too good to be true!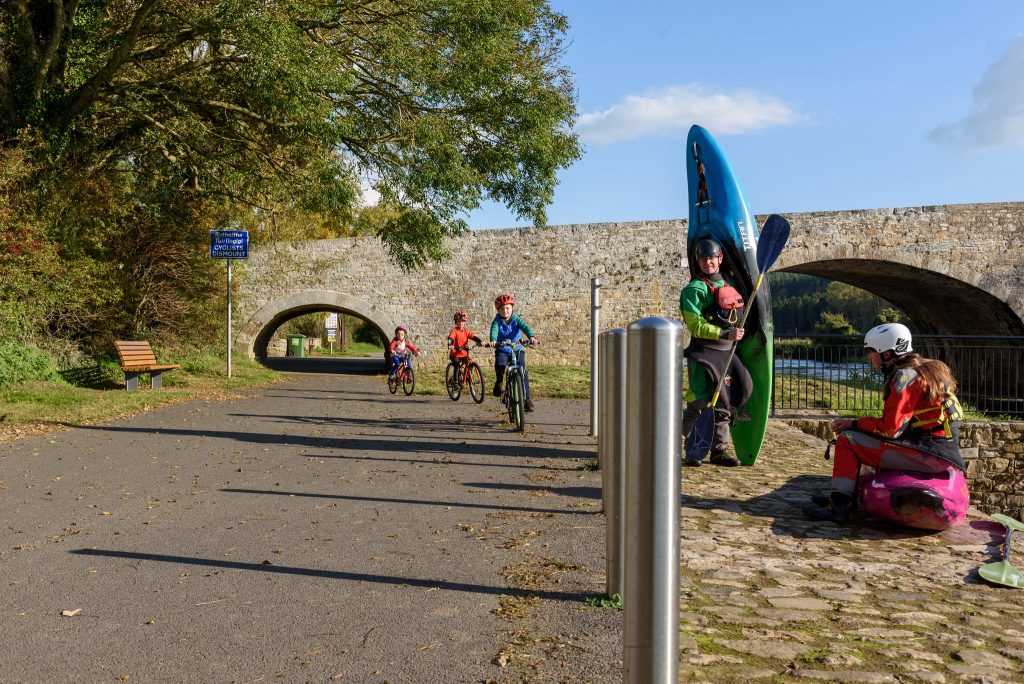 Have another room service breakfast before a late check out.
Before heading home, have an easy stroll around town to pick up some Tipperary made treats. Maybe something extra special to thank the babysitter! 
Treat Ideas – 
Cashel Blue Cheese. Rivesci Cashew Chilli Crush, Pecan Butter, Hummus. The Butcher's Daughter sausages. Crossogue Preserves.
Scones/Sponge cake like your granny made in The Spearman. 
Beautiful flowers from Cashel Flowers. 
Leave Cashel all misty eyed while planning your next visit. ☺
Wet day/Dry day alternatives
Holycross Abbey – always worth a visit but especially good on a wet day.
Hike the Glen of Aherlow
Plan/pre-arrange a visit to one of the many Farm Experiences, Cashel Blue Cheese or Coolmore.
Reception will be happy to assist you with directions and any information you may need.