Every artist needs a muse, it is said, and Tipperary has inspired many. The county has long nurtured a vibrant artistic scene, with deep roots in music, art, crafts, poetry, drama, literature and folklore.
It must have something to do with the inspiring landscapes, fascinating heritage and wonderful quality of life which define the county.
This three-day itinerary features a range of artistic and cultural attractions featuring songwriters, musicians, performers, writers, visual artists, crafters, artefacts and exhibitions.
There's also information on the packed calendar of festivals which celebrate the county's cultural scene through music, theatre, street performance, comedy, visual and art.
Prepare to be inspired, enthralled and entertained…
What's On in Tipperary
Visit www.whatsonintipp.ie for information on our packed calendar of fetivals and events, including music at The Clonmel Junction Arts Festival, It's a Long Way To Tipperary, Cashel Arts Festival, Carrick Music Theatre Festival, Clonmel Applefest, Clancy Brothers Music and Arts Festival and A Taste of Lough Derg.
Carrick-on-Suir
- 1000 - 3 stops
Clonmel – Tudor Artisan Hub
Your journey begins in Carrick-on-Suir, a charming market town that has attracted artists for generations. The Tudor Artisan Hub is the cultural nerve centre of the town. It is an eclectic collective of more than 50 emerging and established local visual artists, designers, crafters, actors, filmmakers, songwriters, musicians, and photographers who collectively initiate new and exciting projects and have produced an Aladdin's cave of unique handcrafted treasures.
Brewery Lane Theatre and Arts Centre
Next up is the Brewery Lane Theatre and Arts Centre, a hidden gem located down a medieval heritage laneway. Attending a play or concert in this intimate, 75-seat auditorium is a special experience which makes you feel like you are part of the set. The venue is the heartbeat of the town's arts community. It hosts award-winning amateur drama productions, a vibrant Film Club, monthly Tearoom Sessions with world class musicians, an acclaimed Creative Writing weekend and workshop series, poetry and literature reading nights, folk music sessions, visual art workshops, exhibitions and much more.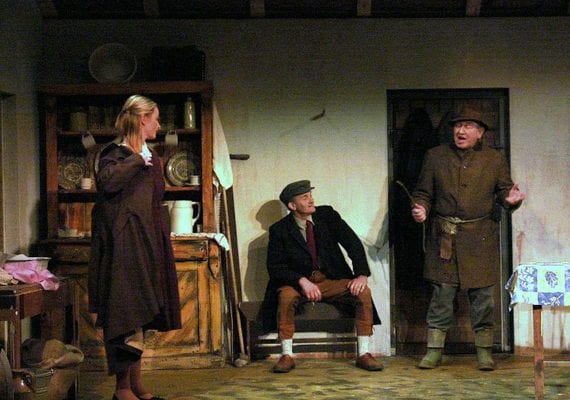 The final destination on culture trail takes you from the old world charm of Brewery Lane Theatre and Arts Centre to the pulsating new Strand Theatre. This 360-seat venue is home to the renowned Carrick-on-Suir Musical Society, which has been providing top class entertainment since 1943.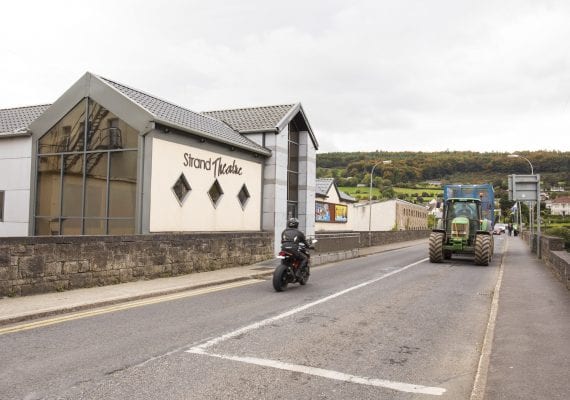 Clonmel, Tipperary Town & Cashel
- 61km - 3 stops
Discover the story of Tipperary and its people from early times to present day at the newly-redeveloped Tipperary County Museum in the heart of Clonmel's civic centre. You'll find exhibitions and artefacts from military, religious, social history, political, archaeology, geology, townscapes, photography, sports and industrial collections. Entrance is free and the museum is due to open in late summer 2019 after refurbishment.
Also in Clonmel, check out what visual arts exhibitions and performances are on at the beautiful, light-filled modernist South Tipperary Arts Centre building near the River Suir.
The Tipperary Excel Centre is the focus for arts and culture in Tipperary Town and provides great options for all the family. The 360-seat state-of-the-art Simon Ryan Theatre hosts regular performances from productions that are touring Ireland as well as plays from the Excel's Youth Theatre Group. Alternatively, check out the latest movie releases at the cinema located within the centre. The Excel also has an art gallery, interpretive centre, dance school, cultural workshops, tourist office, internet cafe and a genealogy research unit.
Brú Ború Cultural Centre, Cashel
What better way to end the day than a live show of traditional Irish music, song and dance in the shadow of the iconic Rock of Cashel. Visitors can enjoy a pre-booked meal and show from early July to mid-August, while the centre also hosts the imaginative 'Sounds of History' cultural exhibition, a series of self-guided audio/visual presentations on Irish culture and heritage.
You'll also want to take a wander up to the Rock of Cashel, one of the most spectacular and iconic landmarks in Ireland and the setting for centuries of bitter feuds between Irish royal houses. Back in town, Rossa Pottery, Ireland's oldest handmade pottery, has beautiful, functional pieces decorated in distinctive glaze recipes made in their workshop.
Thurles & Nenagh
- 38km - 2 stops
Art and sport collide in Thurles. The Source Arts Centre is one of the best live venues in the heart of Ireland. It has a 250-seat theatre, a visual art gallery, and a busy, year-round programme of events encompassing theatre, music, comedy, dance, cinema, children's theatre, youth arts, and dance. One highlight is the Tipperary Studies collection, a comprehensive collection of books, journals, newspapers, photographs, audio-visual material, microform, manuscripts and ephemera material relating to the history of Tipperary.
While in Thurles, be sure to savour a slice of authentic sporting culture – and perhaps a drink and bite to eat – at Hayes Hotel, on Liberty Square, where the Gaelic Athletics Association (GAA) was founded in 1884.
Your journey ends in this bustling town in the west of the county, a short drive from the shores of beautiful Lough Derg. The centrally located Nenagh Arts Centre is a vibrant arts space that has a programme of events, exhibitions, talks, workshops and performances for all the family.
You'll also have a chance to climb the 101 steps to the take in the view at the top of Nenagh Castle and learn about its turbulent and bloody history. If your appetite survives, head to the Country Choice delicatessen and café, which is packed to the rafters with good things to eat – including soups, breads, pies, meats, pates, jams, preserves, dressings that are made in-house on a daily basis.