With 53km of paddling trails and a 21km cycle route, Suir Blueway Tipperary is the perfect escape for all the family to savour some of Ireland's most beautiful countryside and fascinating history.
Kayak or canoe on flowing waters, go for a cycle along river banks, take a hike up nearby mountains, or a more sedate stroll in the bustling medieval towns and villages from Cahir to Clonmel and on to Carrick-on-Suir.
Marvel at centuries-old castles, tower houses and churches and discover their history of drama, romance, intrigue and deadly rivalries all set against a world of natural wonders in Ireland's Ancient East.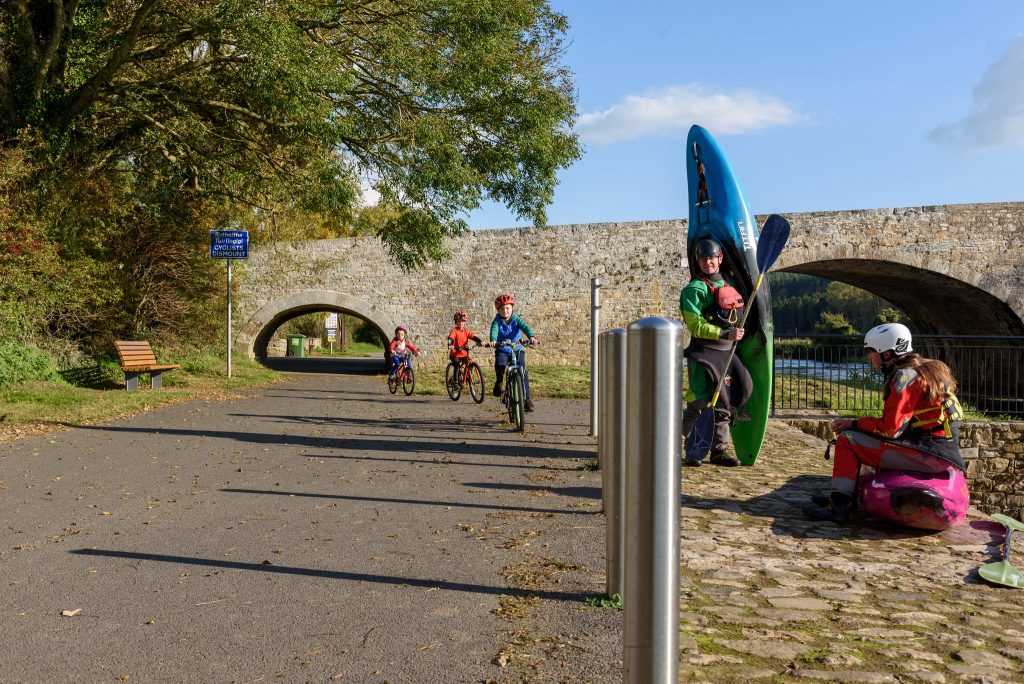 Lough Derg Blueway is made up of a series of activity trails, on the water and on land, that provide the opportunity for exhilarating activities, wonderful adventures and a scenic perspective into the heart of the Irish landscape.
It is yours to explore and enjoy whichever way you want. Traverse some of the Blueway's 160km of water trails by canoe, kayak, paddleboard or under sail. Stride out by boot or bicycle on the land trails – you'll be rewarded with views that will take your breath away.
Experience fine cuisine made with wonderful local produce, dive into culture and heritage stretching back to the time of High King Brian Boru, immerse yourself in the buzzing nightlife of the twin towns Ballina and Killaloe, or simply enjoy a multitude of fun activities for all the family. Lough Derg Blueway will excite you to the possibilities of enjoyment and new, unforgettable experiences.