Get active! 14 Family Fun Activities
Tipperary has a host of thrilling activities on land and water! Whether you're a full-time thrill-seeker, a family looking for something fun and safe for the little ones, or a group of friends keen to try something new, here are some fantastic activities that are sure to get your pulse racing…
Get on the water and make the most of Suir Blueway Tipperary's incredible 53km of water trails from Cahir to Carrick-on-Suir. GoPaddle.ie is run by Susan Doyle, a highly experienced Canoeing Ireland qualified whitewater kayaker. Whether you want to try kayaking for the first time or are a long-time kayaker looking for expert coaching, the GoPaddle.ie team have the expertise and equipment to ensure you have a fantastic adventure on the River Suir. Lessons, coaching, tours and family fun sessions available. Booking is essential.
Website: www.gopaddle.ie
Phone: +353 (0) 86 3905642
Email: gopaddle.ie@gmail.com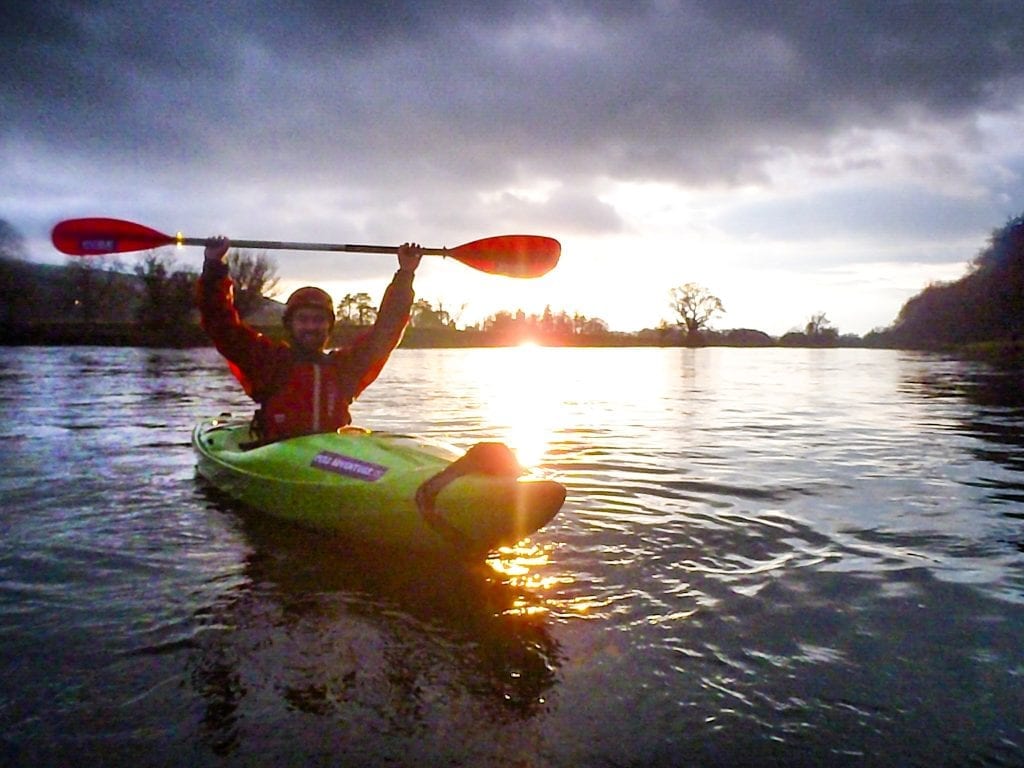 Your active adventure starts here. Pure Adventure delivers high-quality canoe, kayak, and stand-up paddleboarding trips and tours throughout the south east of Ireland, including on the Suir Blueway Tipperary. Their expertise and local knowledge ensures that not only will you have lots of fun but you'll also get to learn the stories behind the incredible landscapes, castles and captivating wildlife you encounter as you make your way along some of the most beautiful waterways in the country. Pre-booking is essential. All equipment supplied.
Website: www.pureadventure.ie
Phone: +353 (0) 87 226 5550
Email: info@pureadventure.ie
Location: View On Map
Tipperary Equestrian Centre
Tipperary Equestrian Centre is an AIRE-approved family-run centre that has been operating since 1985. Located 1km from Thurles town, the centre provides excellent opportunities for leisure riders both young and old, as well as a professional learning environment. Facilities include an indoor arena, two outdoor arenas, cross-country and trekking along the banks of the River Suir. The centre also plays host to many equestrian events throughout the year.
Website: www.cahirequestrian.com
Phone: +353 (0) 87 799 5585
Email: tippequestriancentre@gmail.com
Location: View On Map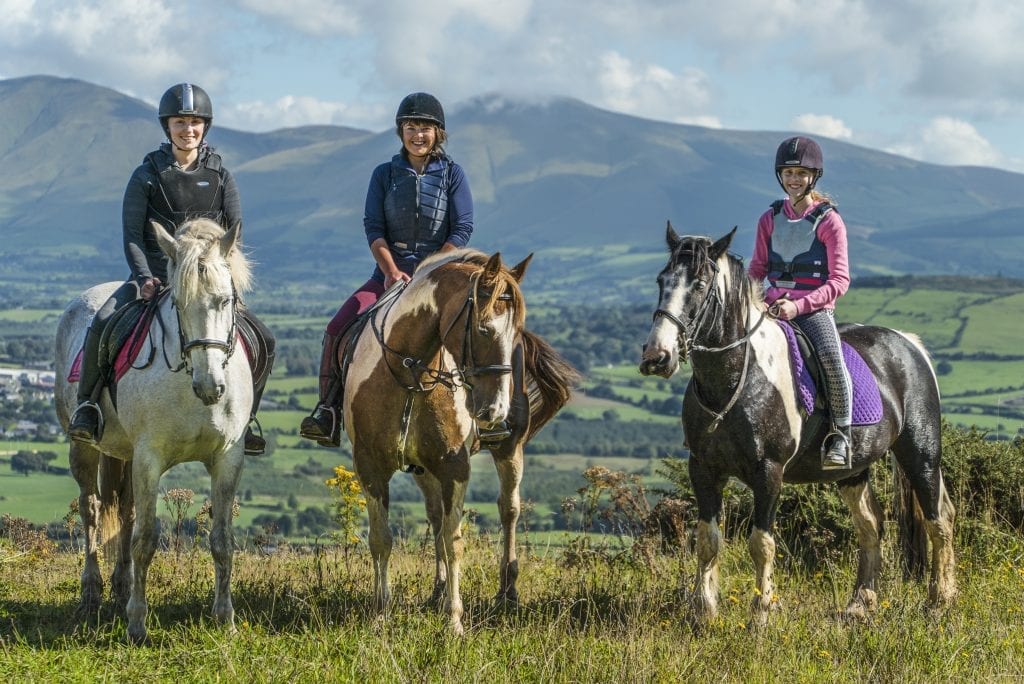 Get in the saddle and enjoy stunning scenery along the 21km Suir Blueway Tipperary cycle trail from Carrick-on-Suir through Kilsheelan and on to Clonmel. Cycling is the perfect way for the whole family to explore the majestic meandering River Suir and the stunning surrounding castles, landscapes and wildlife. There's also a great range of charming cafés and restaurants, as well as picnic areas where you can stop off to refuel. Located on the North Quay in Carrick-on-Suir, Blueway Bike Hire provides all equipment, including helmets and locks. Family and group packages available.
Website: Blueway Bike Hire
Phone: +353 (0) 51 640130
Email: bluewaybikehire@hotmail.com
Location: View On Map
Relax, unwind and take in the breath-taking scenery along the beautiful River Shannon and Lough Derg. The in-boat commentary ensures you won't miss a thing when it comes to finding out about all the natural and historic charms of the river, lough and twin towns of Killaloe and Ballina. Killaloe River Cruises' purpose-built passenger boat offers two decks. The upper deck has seating for all passengers. The lower deck is fully heated with large panoramic windows for an uninterrupted view.
Website: www.killaloerivercruises.com
Phone: +353 (0) 86 814 0559
Email: info@spiritofkillaloe.ie
Location: View On Map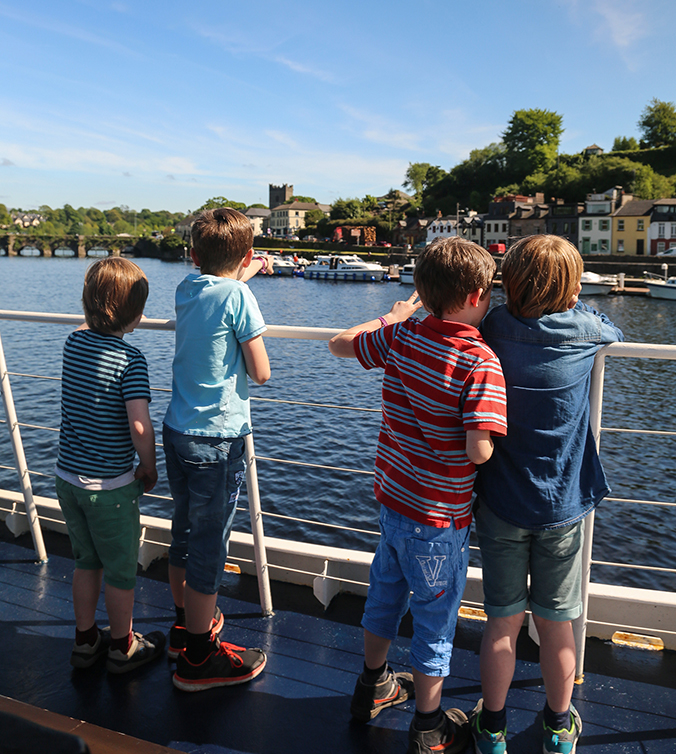 Parsons Green Holiday Park
Whether you are looking for a family day out or a camping holiday with plenty of fun activities for the kids  peace and quiet for the adults in beautiful surroundings, Parsons Green open farm, caravan and camping park is the perfect place. Located in Clogheen in the lush Galtee Vee Valley in south Tipperary, Parsons has indoor and outdoor playgrounds, pony and trap rides, boat rides, crazy golf, a pet farm, and an agri museum. The camp site also has a cafe, hot food takeaway, plenty of picnic areas, river walks and much more.
Website: www.clogheen.com
Tel: +353 (0) 52 746 5290
Email: kathleen_noonan@eircom.net
Location: View On Map
Glen of Aherlow Looped Walks
If you love to strap on a sturdy pair of hiking boots and hit the trails then you'll find paradise where the River Aherlow runs between the Galtee Mountains and the wooded ridge of Slievenamuck. There are eight looped walks to choose from in the Glen of Aherlow, across forest tracks and open moorland, through spectacular landscapes of mountains, rivers, lakes and forests. Five of the walks start at the Christ the King Trail Head, and three from Lisvarinane Village Trail Head. Ranging in distance from 2km to 10km, there is something to suit all abilities.
Website: www.aherlow.com
Telephone: +353 (0) 62 56331
Email: info@aherlow.com
Location: View On Map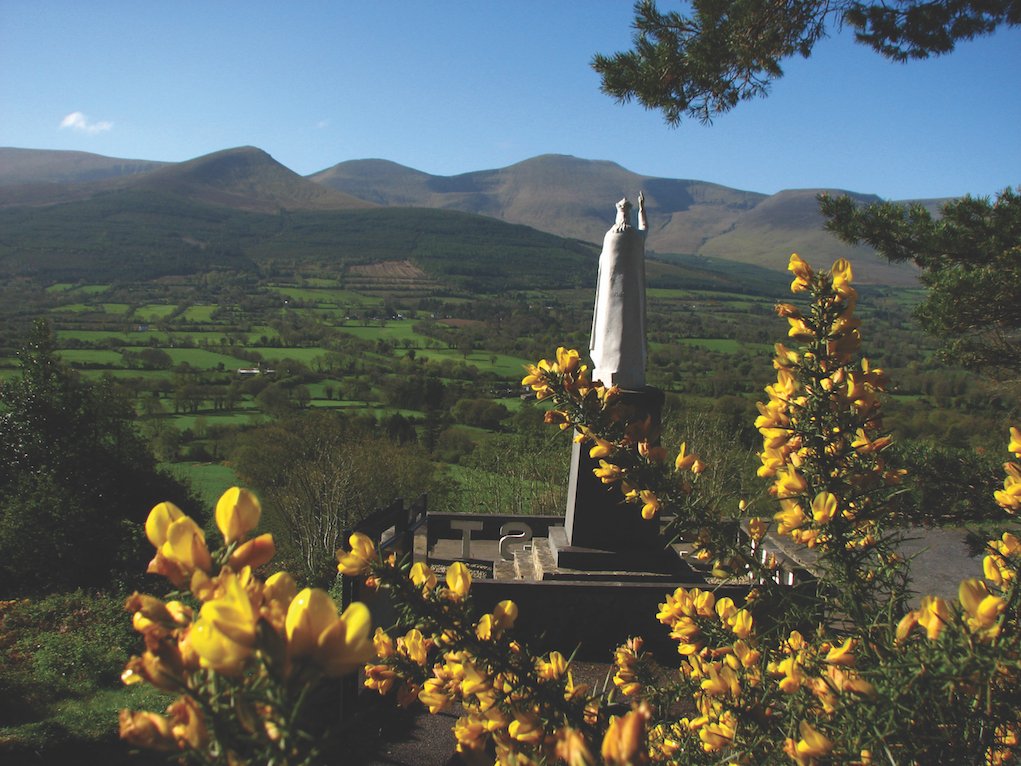 Tipperary Mountain Trekking Centre
Located near Borrisoleigh, deep in Ireland's horse country, the Tipperary Mountain Trekking Centre is surrounded by the beautiful mountain countryside. In an area steeped in history, a trek can find riders stumbling across ancient ring and hill forts, standing stones and wonderful ruins. There is access to hundreds of acres of mountain pastures. Guided treks can be anything from an hour to a day. Riders of all levels are catered for, while the centre also offers lessons, pony camps, courses on horsemanship and residential riding holidays with an option of full board accommodation.
Website: www.timotrec.com
Phone: +353 (0) 87 410 6868
Email: info@timotrec.com
Location: View On Map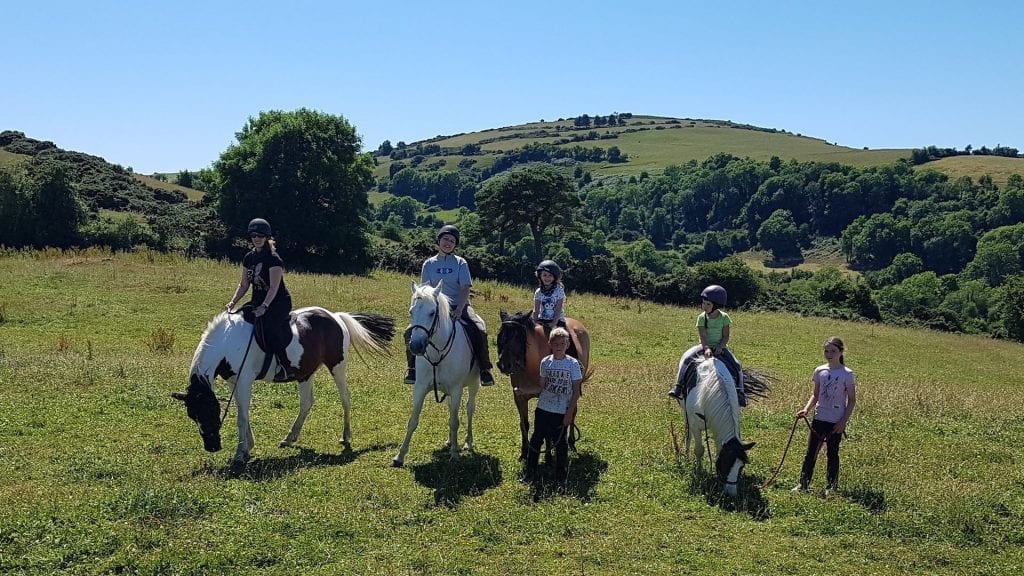 Test your aim at Newtown Clay Pigeon club on the shores of Louth Derg, a short drive from Nenagh, Co Tipperary. The club offers a variety of (ceramic) clay shooting targets suitable for experienced and novice clay shooters. Clay pigeon shooting is a fun-filled activity for groups of friends of all sizes on all occasions. For enquiries contact Jim.
Website: Newtown Clay Pigeon Club Facebook Page
Phone: +353 (0)86 273 6559
Email: Newtownclaypigeonclub@gmail.com
Have fun reaching your Upper Limits at this indoor climbing and bouldering wall in Upperchurch village, 15km from Thurles. Suitable for everyone over six looking for a fun challenge, groups and parties are also catered for. No experience is needed and all fitness levels are welcome – just bring runners, comfortable clothes and a sense of adventure! Bookings are advisable because numbers per session are limited.
Website: https://www.facebook.com/UpperLimitsClimbing
Tel: +353 (0) 87 391 9190
Email: upperlimitsclimbing@gmail.com
Location: View On Map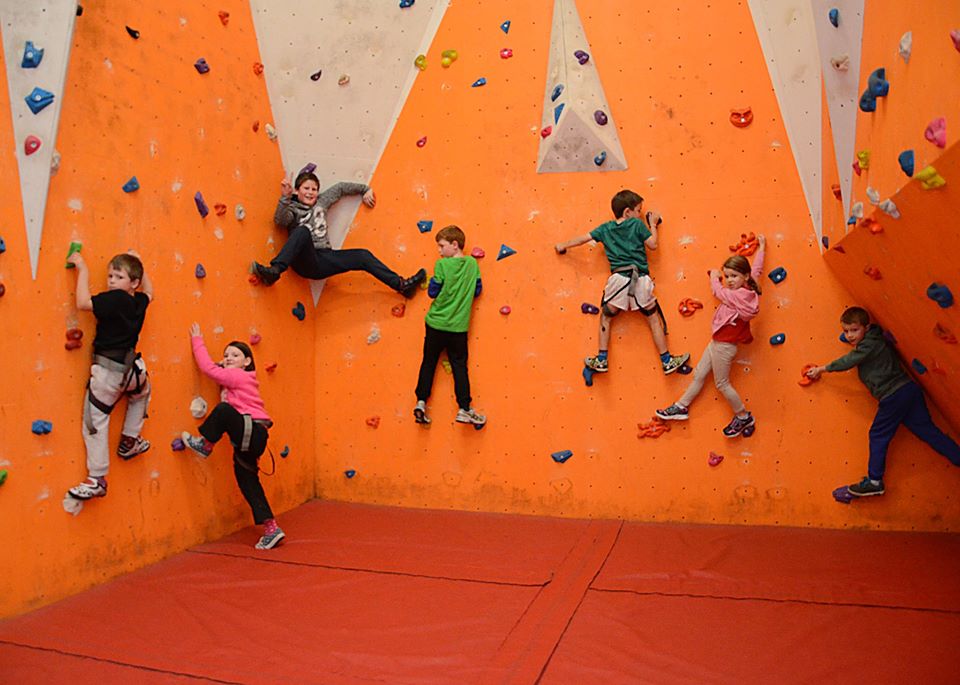 Located in the beautiful countryside just 2km outside the heritage town Cahir, this family-run approved AIRE centre provides wonderful horse-riding experiences for young and old, from novices to more adventurous riders. Cahir Equestrian Centre offers tuition, trekking through Cahir Park, cross-country riding, pony camps during school holidays, and riding holidays for unaccompanied children at the family home.
Website: www.cahirequestrian.com
Phone: +353 (0) 86 251 5875
Email: cahirequestrian@gmail.com
Location: View On Map
Grab a paddle and learn how to explore Lough Derg with canoeing and kayaking skills taught by accredited Canoe Ireland instructors. Learning is safe, fun and suitable for all ages with kayaks that are stable and safe for beginners. Training for kids and adults, trips to hidden marinas and islands, new skills and lots of fun and adventure are part of the mix.
Website: www.loughdergwatersports.com
Telephone: +353 (0)86 411 4822
Email: info@loughdergwatersports.com
Location: View On Map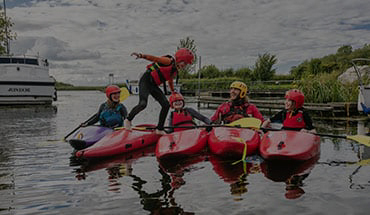 Hot Shots Bowling is fun for all the family in a great venue in Clonmel. Activities include tenpin cosmic bowling, bumper cars, casino games (strictly over-18s only), a synthetic ice rink, cafe' ZOUK, snooker, a kids soft play area, arcade games, pool, and air hockey.
Website: www.hotshotsbowling.com
Phone: +353 (0) 52 61 28448
Email: Info@hotshotsbowling.com
Location: View On Map