Cast Off – Fishing In Tipperary
Whether you are a beginner or an expert, there are many options for anglers and fishermen in Tipperary. The broad spectrum of fishing experiences on offer include gently flowing rivers, quiet streams and lakes as well.
The River Suir, which rises on the slopes of the Devil's Bit Mountains, has plentiful reserves of brown trout. There are more than 12 miles of brown trout fishing on the River Suir and River Aherlow, while the River Shannon and Lough Derg present a great opportunity to spend a day fishing on a lake for trout, bream, pike or perch.
Other rivers with excellent fishing include the Kilmastulla River, Lingaun River, Multeen River, River Drish, River Nire, River Tar, and Little Brosna and Camcor Rivers
Here's some useful information if you're keen to cast a line…
Irish Fishing Tours is a fishing guide service based in the picturesque harbour village of Garrykennedy on the shores of Lough Derg, on the River Shannon, and run by local angler Paul Bourke, who is especially interested in Pike fishing. Lough Derg offers a terrific fishing holiday experience, with more than 32,000 acres of waters to be enjoyed. Fishing packages include guiding in a comfortable boat and tackle hire, while accommodation and evening meals can be arranged. Enjoy nature, heritage, traditional music and a warm welcome in this beautiful part of Ireland.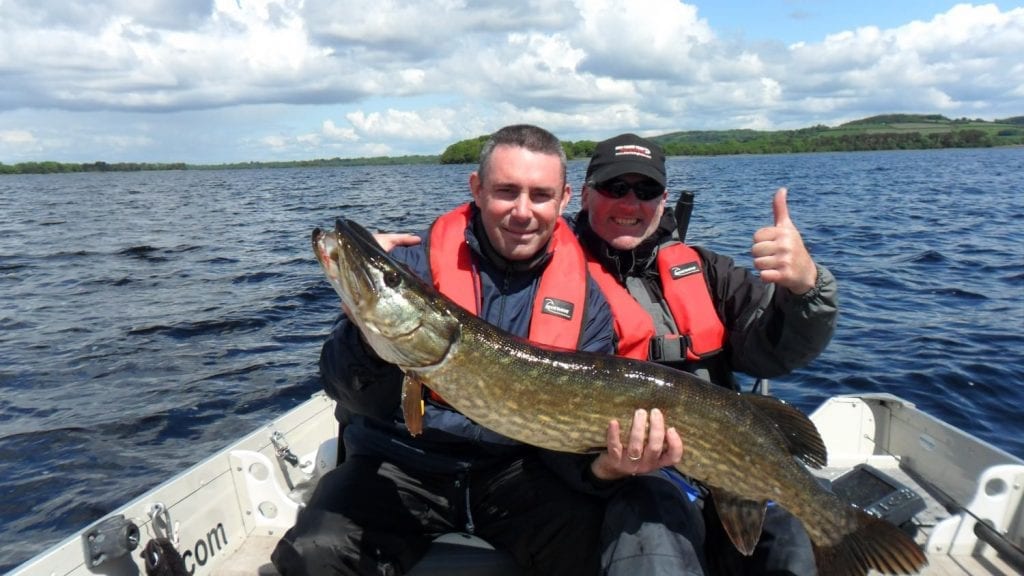 Inland Fisheries Ireland (IFI) is the state agency responsible for the protection, management and conservation of Ireland's inland fisheries and sea angling resources. Ireland has more than 74,000 kilometres of rivers and streams and 128,000 hectares of lakes all of which fall under the jurisdiction of IFI. 
The IFI's website Fishing in Ireland website has up-to-date angling information and fishing reports.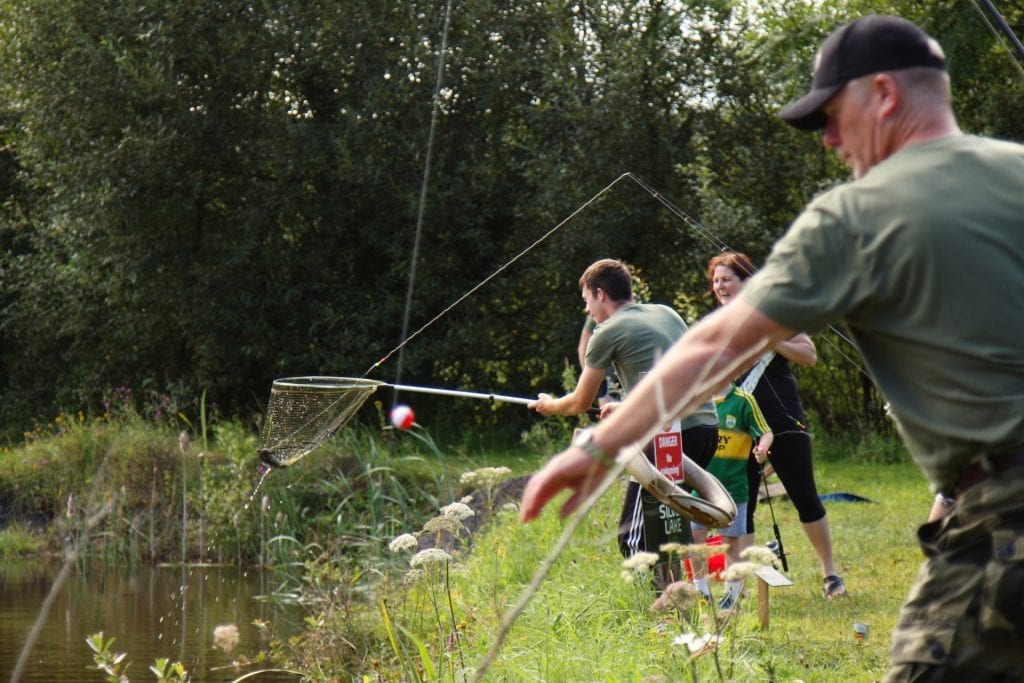 Cahir Angling Association
The town of Cahir, built in the River Suir, is a centre of excellence for Brown Trout Fishing. Everyone from the complete beginner to the most experienced fishing enthusiast can pass a very pleasant day by its unspoilt banks. It is renowned as one of Europe's finest dry fly rivers for wild brown trout. The wild trout found in the Suir need unpolluted, well oxygenated water, clean gravel beds in which to spawn and in-stream plants to provide cover and food. These qualities are found in abundance in the Cahir area. 
The Cahir & District Angler's Association, one of the oldest and finest clubs in Ireland, can help with any questions you may have before or during your trip to Cahir.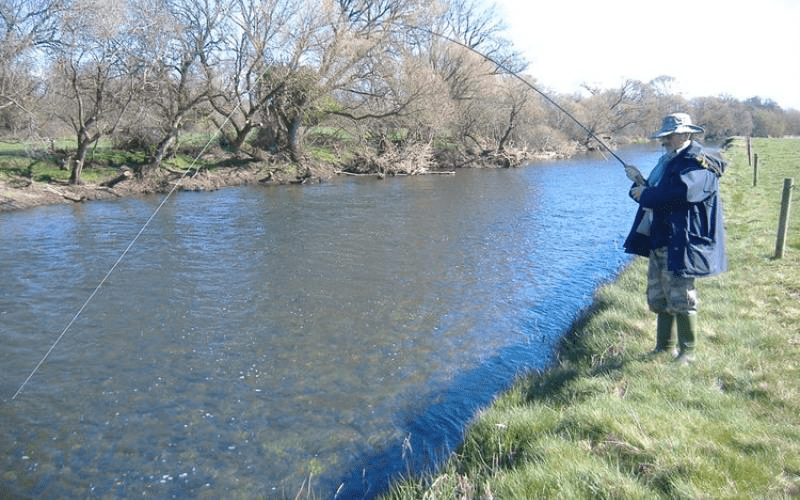 North Tipperary Angling Centre
Located at Killea House, in Ballinderry, Nenagh, the North Tipperary Angling Centre is a great place to relax and enjoy some excellent fishing in natural country surroundings. This 17-acre spring-fed lake is stocked with rainbow and brown trout which feed naturally in the crystal-clear waters. The lake is also home to naturally occurring pike, perch and eel. It can be fished by boats which are supplied or from fishing stands which have been constructed on the shore line. Fishing is confined to fly only. Also, at the centre they have 600 yards of river fishing. The river can be fished using worms on floats or fly fishing.
Tel: +353 (0)87 2756775 
Email: killeahouse@gmail.com
Website: www.northtipperaryanglingcentre.ie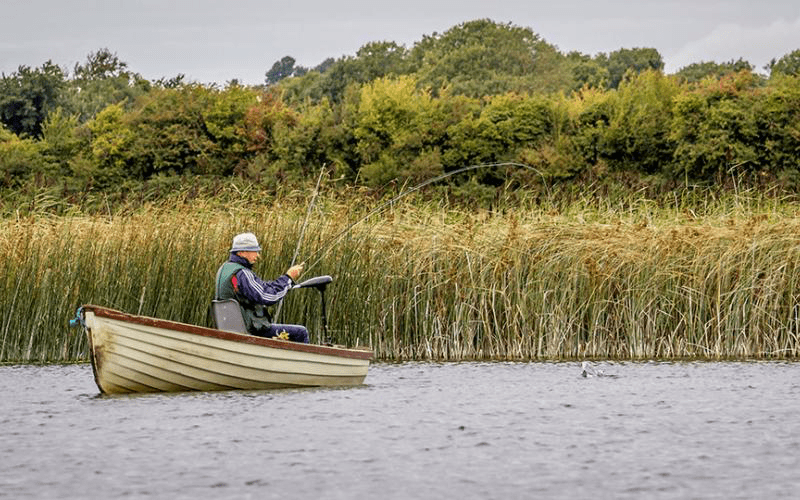 Clonmel And District Angling Club
The River Suir downstream of Clonmel is broad and deep with productive shallow glides. From Clonmel to Tikincor Bridge, it holds moderate to good stocks of brown trout. From Tikincor to Kilsheelan it holds good stocks of relatively large trout. Much of the fishing in this area is controlled by Clonmel and District Angling Club.
When fishing the River Suir, you will often need to cross farmland and access is courtesy of the local farmer. Please respect their property, crops and animals, light no fires or leave any litter and leave gates as you found them. When parking make sure that you are not blocking gates. 
The season runs from 17th March to 30th September inclusive.
Clonmel And District Angling Club
Lindville House
Clonmel
Tipperary
+353 52 6133450