3 days in and around Lough Derg
Everyone needs time to relax and recharge, why not treat yourself to a long weekend or midweek break of fun in the lovely Tipperary countryside? 
Your bags are packed, the road ahead is dotted with forests and farms leading you through quaint towns, the hustle and bustle of city life fading into your rearview mirror… 
This weekend is about making memories that will last a lifetime… go kayaking amongst some of the most breathtaking scenery Ireland has to offer, take a tour of the enchanting Brookfield Farm, cruise on the River Shannon and if adventure is calling, embrace the rugged terrain of the Devil's Bit.  
Enjoy all of this and more, what are you waiting for?
Grab a bite to eat in one of the fantastic cafes in Nenagh…Top tip: The Pantry Cafe is one of Nenagh's best-known meeting points in town whether that be a quick bite or a lazy catch up among friends. There is a wide range of deliciousness to choose from so take your time and refuel! 
Now it's time to continue to The Calves Field. You will be welcomed with open arms and feel instantly at home in this oasis of calm tucked away in the picturesque Tipperary countryside. 
Take a stroll down the lane to the local ecosystem known as The Calla to enjoy unique flóra and fauna or relax in your sun-drenched room (equipped with Egyptian cotton sheets mind you). 
After freshening up, take a taxi bus to Terryglass and enjoy delicious Gastro delights at The Derg Inn or Paddy's Bar. Enjoy a pint with the locals and swap stories of times past and to come.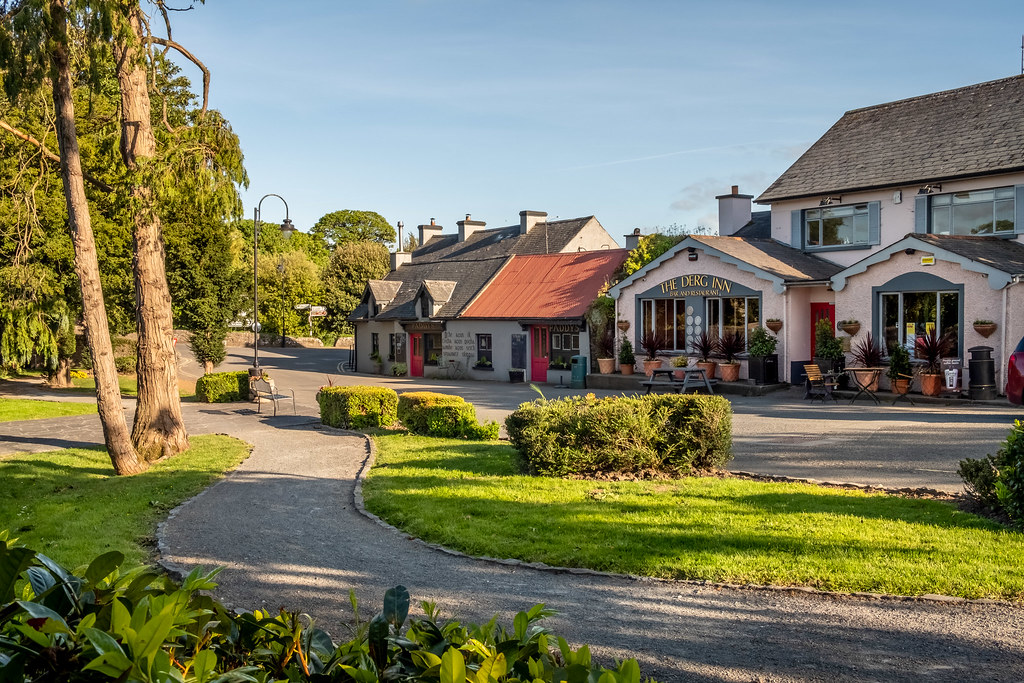 Lough Derg is a paddler's playground….Book a Kayaking Tour or Paddle Boarding experience for hours of guaranteed fun. Lough Derg Water Sports in Kilgarvan Quay is a great option.  They believe in cultivating that adventurous spirit that exists within us all. They offer activities that are accessible to everybody, running from mild to wild and everything in between!
Picture yourself gliding through rippled water, the only sound being the whisper of the breeze in a tree or the squawk of an overhead passer-by, intrigued by your orange floating vessel. 
In the afternoon book a tour of Brookfield Farm. Run by Ailbhe Gerrard, Brookefield farm is a beautiful blend of artisan food, bespoke gifts, and locally-sourced honey. At the farm, you will find the most delicious wildflower honey, farm-made beeswax candles, and tender lamb minimally processed.  
With breath-taking views of Lough Derg, this is an elegant place with an enchanting effect. Ailbhe's hand-dipped and poured candles are intoxicatingly scented with botanical essential oils that make a lovely gift for any occasion. Take the trip to feast your eyes upon broadleaf forestry, wildflower meadows, lambs, crops, hives, and craft demonstrations. 
That evening, travel to Killaloe and enjoy a River Cruise on the Shannon. Enjoy the welcome amber glow of the day winding down… Stop off at Flanagans after the tour for a delicious evening bite before heading home to get some sleep ahead of the adventure packed day to come… 
For the adrenaline lovers amongst you, we have a treat in store…Embark on an adventure and embrace the rugged terrain of The Devil's bit. Ascend 200m past trees, moorland and streams to reach show stopping vistas of Lough Derg and the Slieve Blooms… you're sure to need your camera to hand. Do yourself a favour and get those endorphins flowing, there's no better place to do it! Bring along a foodie box from our local suppliers to enjoy at the summit and refuel before heading back. 
Continue to travel further South to the Rock Of Cashel. Sure it's been on the bucket list for ages. This impressive cluster of medieval buildings is iconic in its historic significance and not to be missed! Take a step back in time… 
On return to Lough Derg, chat about the best bits of the stay and enjoy an evening meal and live traditional music at Larkins Restaurant and Bar, Garrykennedy.