3 days in and around Fethard
During your stay at Fethard, the desire to learn more and the satisfaction of gained knowledge will leave you with more than just a souvenir to take home.
Be wowed by the architectural and historical significance of the town of Fethard during a guided tour, learn about the connection between the people, the land and the horse at Fethard Horse Country Experience and visit castles steeped in historical intrigue.
You will also visit lots of other instagrammable spots and dine in style as you explore… so much to see and discover!
Check-in at Cozie B&B. As the name suggests, you're sure to be comfortable as the place emanates that homely feel. Tuck into some tea and scones before heading off for a day of exploring…
Call to Fethard Horse Country Experience and treat yourself to an interactive and aesthetically pleasing experience. The exhibition examines the relationship between the people, the land, and the horse, revealing how they are all inextricably linked. 
Learn about the families who breed horses and see the skeleton of the famous Sadlers Wells. Learn the history of the Draft horse, its association with the First World War to its present-day use by the Garda Mounted Unit as well as for Showjumping and hunting. 
Reconnect with our lovely emerald isle and spend time traveling through time… 
While in Fethard why not stop in for lunch at Emily's Tea rooms and Delicatessen. Relax in their beautiful terraced garden which is fully covered and heated and enjoy the best of fresh foods. 
Sure to whet the appetite of all that visit, the food at McCarthy's bar is sublime! Pop in for dinner. 
Babysitting can be arranged so parents can return to McCarthy's for an adult only evening.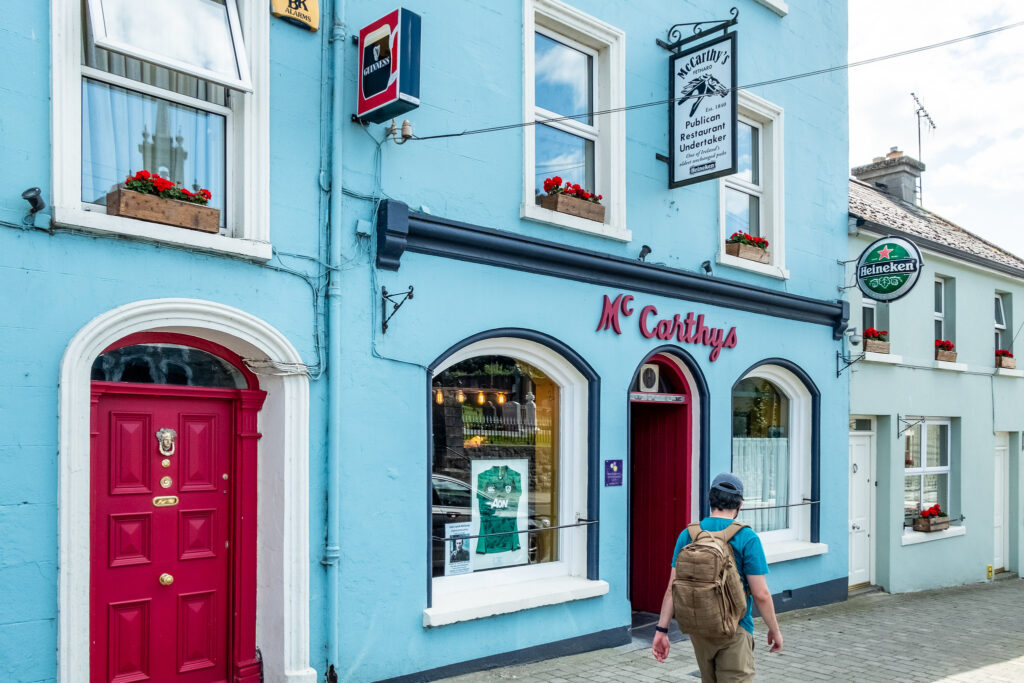 Now for day two…After breakfast, head to Cahir for a stroll around the magnificent Castle, take some selfies in Inch Field, the wooden carving are and Instagrammers dream. 
You're sure to work up an appetite so it's time for lunch. Pop into Dooks Restaurant in Fethard. Nourish your body and soul with options of confectionery, breads, delicatessen foods, and Artisan Irish foods. 
Next up we have given you a few options to choose from… 
You could enjoy a Woodland Walk through Carraig Moclair, the scene of an ill-fated United Irishmen's Revolt in 1798 
Go Birdwatching in Lough Dhoire Bhile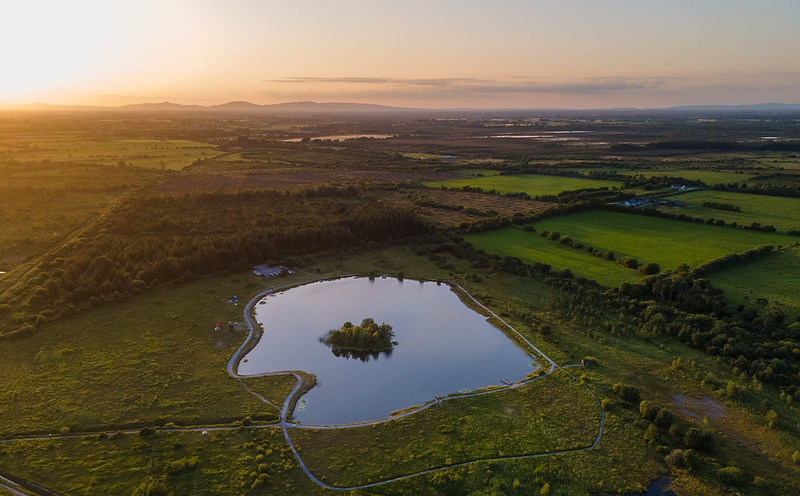 Have a slow morning before heading to Fethard playground to let the little ones have a few hours of playing. 
Now it's time to really connect with the history of the town.  Take a walking tour of Fethard led by local guides/historians to see the town walls, the two Sile na Gigs, the Fethard geese and the Holy Trinity Church of Ireland Church. At the church you will see Sir Henry Kellert's grave and our connection with the Famous Whitehouse Resolute Desk, view the miniature model of the medieval town of Fethard and learn the love story of Robert and Ellen Jolley. 
Visit the Augustinian Abbey to see the Harry Clarke Studio window and while there, try and find the Masons marks. (All stone masons had an individual mark for their work and some are to be found in the Augustinian Abbey).   
For lunch, visit Allas Patisserie where all of your sweet dreams will come true… 
When you've satisfied your appetite, go for an afternoon visit to Ormonde Castle, Carrick On Suir.  followed by a walk or cycle (bikes can be hired locally) along the stunning Suir Blueway. 
After your fun-filled few days, wind down with afternoon tea and shopping in Dove Hill before heading home.